Services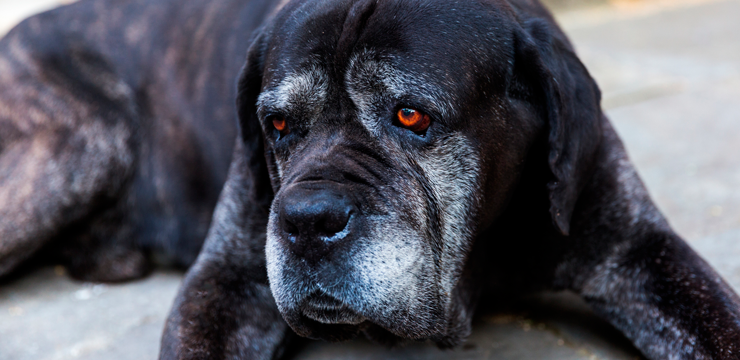 SENIOR PET CARE
With appropriate veterinary care and nutrition, your dog or cat's senior years can be a healthy and happy time. As our pets age they face age-related changes. Although we cannot stop all of these changes, we can prevent or successfully treat many of them.
You know your pet better than anyone, so it's up to you to report any changes you see to our veterinary staff.
We also recommend that you bring your pet in for physical examinations and lab work more often now. Remember your dog or cat ages 5 to 7 years for every one of yours. This suggests that health problems in your pet can progress 5 to 7 times faster, therefore, more frequent checkups are necessary.
By working together, we can prevent or treat many problems that could rob your pet of its quality of life.
We recommend that if your dog or cat has not been recently examined and had blood tests, he or she participate in our Senior Care Program.
There are two levels to the Senior Care Program, the Basic Plan and the more comprehensive Premium Plan.
The Basic Plan includes an office visit, physical examination, complete blood count, and chemistry panel (checking for kidney and liver disease, diabetes, anemia and others), a thyroid test, heartworm test (dogs only), leukemia and FIV test (cats only), a urinalysis, a fecal exam for parasites, a glaucoma test, and ECG (a heart rhythm test).
The Premium Plan includes all of the above plus a urine culture and radiographs (x-rays) of the chest and abdomen. In an effort to encourage your participation in the Senior Care Program, we are providing the packages at a 10% reduction in cost compared to the prices of the tests performed individually.
To provide more personalized service we have several staff members who are coordinating our Senior Care Plans. They are Registered Veterinary Technicians with many years experience in veterinary medicine. Our veterinarians or RVT's would be happy to answer any questions that you may have about our Senior Care Programs.
By sharing life and love with you, your pet has given you a priceless gift. Now that your pet has earned senior status, you have an opportunity to give something in return: the special love and care that can make the "golden years" happy and healthy. We encourage you to make an appointment soon to discuss how we can make these years the best of your life together.