Reviews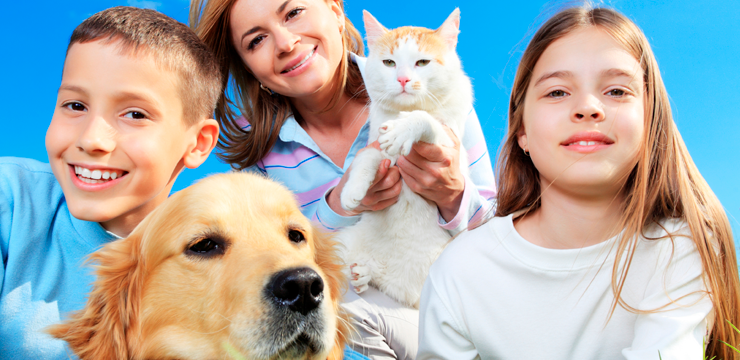 Everyone at Waterhouse made me feel they cared for my dog and myself like family. Great experience.- Anonymous July 13, 2021
Sparky is going on 18 years, and for our part, Waterhouse has been a critical factor that Sparky is 18 and for the most part active life. Thank you all who work at Waterhouse. We have not experienced a weak link within Waterhouse.- Sandra Goodsoozian July 15, 2021
Very kind and reasonable costs, and professional service given with compassion.- Anonymous July 12, 2021
Great staff. Courteous, professional, and informative. They always treat my pets like their own.- Keith Hester July 9, 2021
Very caring staff and reasonable pricing.- Anonymous July 1, 2021
Every time we've brought Bubba in for care the staff has been responsive, attentive, prompt & knowledgeable. We would absolutely refer any per owner to Waterhouse Vets.- Cecelia & Peter Mcloughlin June 29, 2021
Dr. Waterhouse personally saved one of my dogs and one of my cats. Both ended up in the ER. Waterhouse Hospital's after care of our cat, for many years now, has been exceptional, loving, understanding, and thorough. We have many favorite vets and staff.- Ernie Benck June 29, 2021
Excellent care and compassion.- Michael Whipple June 29, 2021
Always very well taken care of. Great staff who love animals!- Ashley Castanos June 29, 2021
Staff were extremely professional while displayed the utmost care and affection toward my family member (dog). Unlike other establishments that simply cared for my family as a number. Thank you Waterhouse.- Benjamin Rodrguez June 29, 2021
Waterhouse has provided the most excellent care for my 4 cats and now puppy. Our pets are always treated like the family that they are. We are thankful to Waterhouse for being our partners with the pair of our pets. Thank you for loving them!- Melissa Halsey Price June 29, 2021
The staff are very helpful and do everything they can to help you and your pet.- Henry Fierro June 29, 2021
My pets always receive excellent care. I know they are in good hands.- Janet Daniel June 23, 2021
I never have any doubt that the staff/doctors will provide the utmost care for my pet. The doctors are always very thorough with their evaluation to ensure the proper treatment is given. I highly trust them & always refer others.- Debbie Phelps June 23, 2021
I love this vet. It's hard to find a vet that you and your pet loves. But we found ours. Keep up the good work!!!- Aimee Bogna June 15, 2021
Your practice took excellent care of my dog when she was in need of urgent care. Got us right in and provided her with outstanding service! Thank you so much for taking care of Rosie!!!- Kaela Fitzer June 20, 2021
Staff is always friendly. Doctors always take time to thoroughly explain what their concerns are, give various options and ensure I'm comfortable with whatever treatment options are chosen.- Brian Whaley June 2, 2021
We have been clients here for nearly 26 years! Dr. Cheryl Waterhouse and her Team of Veterinary Professionals have cared for & welcomed our Family Pets with warmth & compassion and have always made us feel like FAMILY. We Love our Vets!- Lori Mohun May 29, 2021
Dr. Engel was super. A great addition to Waterhouse. Along with Dr. Bradhurst who always makes an effort to visit Abby, I now have 2 great vets. Also, I can't say enough good things about the dental team. Abby is in great hands.- Barbara Luternauer May 24, 2021
They took me in without an appointment when my doggie was sick. No hesitation just come in we will take care of you. They have always worked with me. Thank you for all you do.- Cindy Torres May 24, 2021
Friendly, efficient, thorough, kind, not rushed (even though very busy), clean, prepared (prior review of records), everyone was pleasant. What's not to like?- Pat Rank May 24, 2021
Excellent experience. We were seen quickly and the staff was very caring and communicative. We even received a follow-up call the next day to check on our pup!- Anonymous May 20, 2021
The best veterinarian care in Fresno. The quality of care along with the awesome staff makes Waterhouse Animal Hospital the Only place I would take my fur babies.- Julie VanDyke May 20, 202
The COVID management protocol for owners of pets was a great setup. I felt completely safe. Dexter is an old, anxious little westie, but feels comfortable with all staff. The care for him has been amazing.- Carol Williams May 20, 2021
Dear Dr. Waterhouse, I would like to thank your wonderful veterinarians and staff for all the care given to Skyler which extended her life with cancer another year and a half. She lived much longer than the average Briard. I would especially like to thank Dr. Conlan, Dr. Sorrels, and Dr. Warner who was so kind and gave so much needed information on Skyler's last day. All the staff was wonderful and supportive but I would like to especially thank Lisa who listened and said all the right things to make us feel better when we let Skyler go. Her hugs and love were greatly appreciated. You have chosen a wonderful, caring knowledgeable staff. Just knowing you are there makes everything easier. - Georgia and Tom
≈
Dear Waterhouse Animal Hospital staff - It was our first visit, without an appointment, and we were worked right in. Even though you were busy, we still were seen and didn't have to wait long at all. Your staff was extremely friendly and I could see/feel their love for animals. Also, I have been to 2 vets in Roseville, 1 in Rocklin, 1 in Loomis, 1 in Kingsburg, and 1 in Clovis, and your's was by far the best I have been to. I have always felt like each vet really didn't know or care what they were talking about and only diagnosed by my assumptions. My dog, Scout, has a very sensitive stomach, ear infections often, and very bad allergies, so each visit would consist of simple testing, obvious diagnosis and short term meds. I always left disappointed knowing that a few weeks after the meds were finished we'd be back with the same problems. The vet I saw at Waterhouse was extremely educated, made her own diagnosis, and gave me several options for treatment. She was very gentle, very considerate, and made me feel confident that she would keep Scout both healthy and happy. I will definitely return to Waterhouse for all my pet's needs, and I would be happy to share my experience there with my family, friends, and clients.Thank you!! - DP
Dr. Waterhouse, Jeff and I wanted to let you know how much we appreciate all your help with "Stormy" over the last few months. The extent of your care and kindness went far beyond what we have experienced with other family vets. Your sincerity made us feel very comfortable and very easy to trust you and we know "Stormy" felt the same way. Also, please thank all your staff for us. We hope to see you soon with a new addition to our family! - Jeff & Teresa
Dear Dr. Levin, I just wanted to say thank you for the great job you did with "Nero". He is a changed dog. I have never seen him wag his tail as much as he does now. I could see the change in his personality the day after the surgery. He was in my backyard playing with my other dogs, which he never does. He was just running around and playing, and having a great time. I can see his confidence grow every day, which is great for the work he does. He is biting like a crazy dog, which is what we want. I think I might actually feel a little bit bad for the first crook he bites. Thank you so much for everything. I can't tell you how much I appreciate the work you and the staff at Waterhouse did for me and "Nero". Thank you. - Jeff Stricker and "Nero"
Dr. Conlan and Staff, I am writing to thank you for the extraordinarily excellent care I received at your facility following that unfortunate run-in with an unruly house guest. Needless to say the other party will not be on my Christmas card list for this year. Of course I am laying all the blame on the other party because nothing I have ever done has been aggressive, irritating or obnoxious. My recovery has been rapid and I have resumed all my usual activities like retrieving the ball, barking, barking, barking, chasing the squirrels, barking, barking, and playing keep away with the chewie with my sister "Bitzy", who had the misfortune of being born a Vizsla and not a Yorkie, and, need I say, barking, barking and barking. Thank you again for restoring me to health. My owners, (I like to think of them as my staff) thank you also. - Sarah
Dear Dr. Waterhouse, Thank you very much for saving my cat "Sammy's life"! I appreciate it a really really, really lot. He's doing better. He's glad to be home and I'm glad to have him. Thanks for taking such good care of him. - Ashley and "Sammy"
Dear Dr. Waterhouse, I want to express my deep gratitude to you and your staff for the immeasurable support I received when my loved one passed away. In particular, I want to thank Elena for her guidance. Her counsel allowed me to end a life that was deeply important to me and in a way that reflected our family's love. I would also like Kathy to know how much I appreciated her support following "Schatzie's" cancer surgery and for the care she gave her on the last day. It was your skill and remarkable resources that allowed me to keep her these last six years. Your outpouring of sympathy has been a great comfort. "Schatzie" and I send our love to "Team Waterhouse." - Gail and family
For a Very Special Veterinarian - Thank you so much for all your care and compassion over the last couple of years with "Bailey". She lived a long and happy life with the help of you and your wonderful staff. This is just a small token of my sincere appreciation. - Dorothy & family
Dear Dr. Waterhouse and Staff, I can't tell you enough how happy we are that you were able to save our dog "Rucker"! He means so much to Augustina and me. It was especially comforting to know we had chosen a vet who cared about animals more than the bottom line. We will be forever grateful. Thank you again and God Bless. - David and Augustina and "Rucker"
When our family pet reached the age of ten years, I became concerned that her veterinarian could not provide the level of care she would require as she aged. I shared those concerns with a family friend who endorsed Cheryl Waterhouse, DVM. Our Border Collie mixed-up pup from the local shelter, is now sixteen years and three months and doing well following an unplanned surgery to remove a cancerous tumor.
To Dr. Waterhouse - Thank you for your superior knowledge, thank you for a caring staff, thank you for the reassuring phone calls following our clinic visits, and thank you for insuring that our family member enjoys a happy healthy life. - Gail
The staff is concerned for "Schatzie's" well-being and that has been demonstrated by their affectionate care. On the day of her procedure, our "Schatzie" was discharged from the hospital at 10 p.m. The veterinary technician who cared for her following surgery gave me her personal cell phone number and encouraged me to call her if I needed help with her care during the night time hours.
Very Dear Dr. Waterhouse: It was so nice to see you again today. I thought if I wrote you these few words, it would be easier for me to express my sincere gratitude and appreciation for all the care and love that you had toward "Toby". I feel like telling you this for a million times. I pray from the bottom of my heart so that one day I will be able to repay for all you did for "Toby" and all you are doing for "Goldie" and "Buddy". I am very grateful to you for the rest of my life. - Janet
Having lived in several states and visiting many, many animal clinics/hospitals without reservation this is the finest one I have ever seen. - Dale and Pat
I appreciated that when I called I always got the answers to my questions and everyone I spoke to was kind and caring.
This was "Snickers" first visit for an echocardiogram. I was very impressed with Dr. Siemens and all the staff I came into contact with.
My experience at your Animal Hospital was AWESOME!! This was my first time there and I look forward to my future visits. Keep up the great service.
The doctor actually spent some time with me outside of my appointment to address concerns and it was greatly appreciated.
Several months ago I had a general question about our dog. I called Waterhouse Hospital at random and was hoping that a technician could answer the question. Dr. Waterhouse wasn't busy so I was able to talk to her over the phone. I so appreciated her thoughtful interest that I now go out of my way to take our dog to Waterhouse. The important thing is compassion and Doctor Waterhouse is very kind. If anyone ever asks about a vet I will tell him or her about the loving care and reasonable prices at Waterhouse. May God bless you all!
Thanks to Elena - She listened to my concern about dropping my cat off at 7:30 a.m. and getting to work on time. She arranged for an earlier drop off time.
Prompt, professional and friendly - outstanding veterinarian. I am very pleased with the care my puppy received. Thank you.
You were very patient with my scared cat "Pooh" and didn't sedate him like my previous vet. Thank you for taking care of "Pooh".
I really like having Saturday appointments being available. I have followed Dr. Warner to your practice and if the rest of the Doctors are as wonderful as her, I will be really, really happy. I am also very impressed with the 2 separate doors for the dogs and cats. "Junior" was a very nice door man for us too! - Kathy
The puppy information was really good to have as a new owner. Dr. Lightfoot was great, she was very helpful and really seemed to care about my puppy and answered all questions I had - she was particularly good at handling my puppy with care.
We brought "Rosie" down to see Drs. Walsh and Vida, and were very pleased with the facility and staff. We will be returning for her chemotherapy with Dr. Conlan.