Welcome To Waterhouse Animal Hospital in Fresno, CA
Offering Curbside Service
Waterhouse Animal Hospital is proud to serve Fresno, Clovis and other surrounding areas. We are dedicated to providing the highest level of veterinary medicine along with friendly, compassionate service.
We believe in treating every patient as if they were our own pet, and giving them the same loving attention and care. We are a group of highly trained, experienced animal lovers who are devoted to giving our patients the best care possible.
Waterhouse Animal Hospital is expanding to Clovis!
Offering Curbside Service
We are proud to announce that we are teaming with Dr. Liebau at Saddleback Veterinary Hospital to expand the high quality medicine that we offer at a second office. Dr. Page will be seeing appointments and performing surgeries at our new location, 245 Bullard Ave, Clovis. Waterhouse Animal Hospital has been serving the Fresno, Clovis and surrounding areas for many years.We provide full service veterinary medicine including full wellness services, plus routine and advanced dentistry, and visiting specialists in cardiology and surgery. Additionally, we offer physical rehabilitation and acupuncture therapies.
Saddleback Veterinary Hospital will now be called Waterhouse Animal Hospital Clovis and the quality and caring medicine you and your pets have come to love will continue with both Dr. Liebau and Dr Page. Our group of highly trained and experienced veterinarians enjoy being your family's other doctor. Our technicians and support staff are devoted to giving patients the best care possible and look forward to being part of your family's story. Call us today to schedule your appointment in our new location. 559-298-1900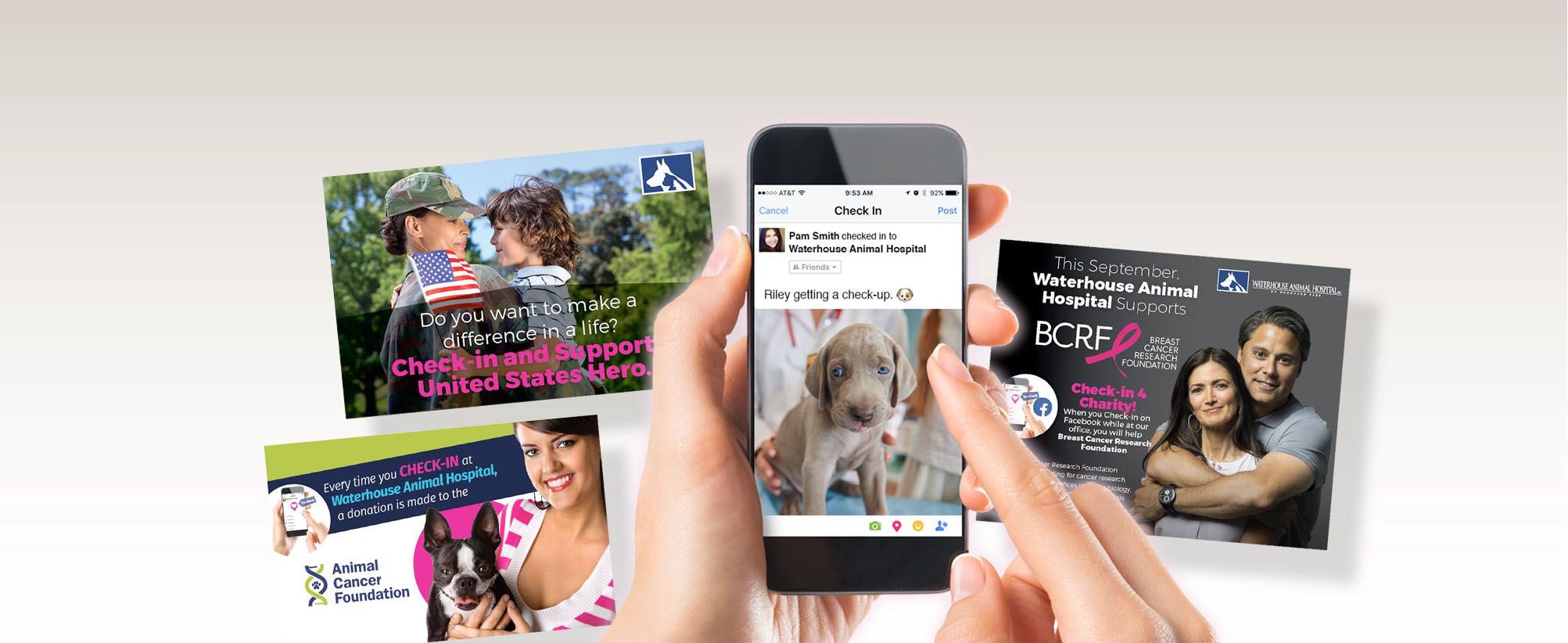 Everytime you CHECK-IN on Facebook at Waterhouse Animal
Hospital, a donation is made to the charity of the month.