Meet Our Staff
Primary Care Veterinarians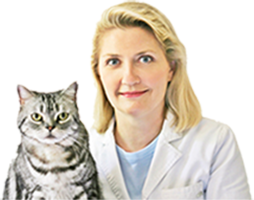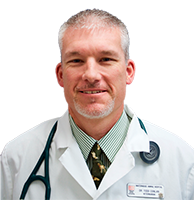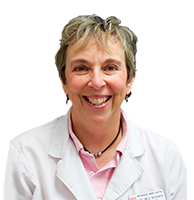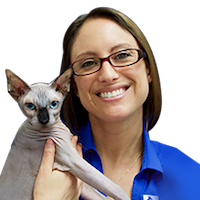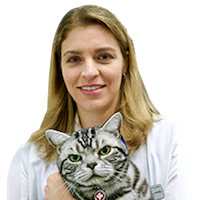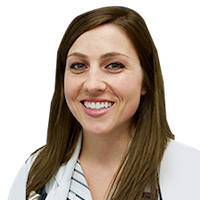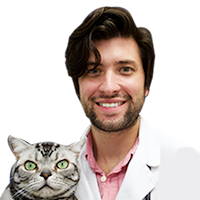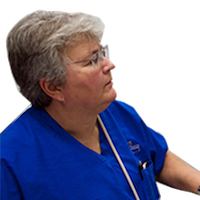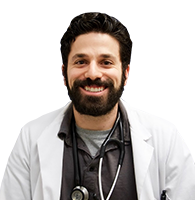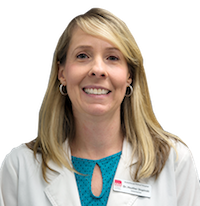 Dr. Heather Stopinski, DVM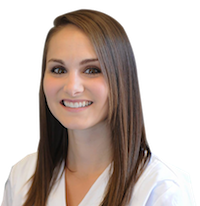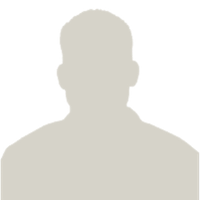 Dr. Waterhouse
DVM
Dr. Waterhouse founded Waterhouse Animal Hospital in 1995 with the goal of developing an animal hospital with state-of-the-art diagnostic services, high standards for patient care, and compassionate, friendly service.
I love making people happy when their pets improve and get well. I also love animals and I love detective novels, so I combined them!! I grew up on a farm in Iowa where we had a whole menagerie of animals. I always loved watching the veterinarian when he came to visit, whether it was a cow, pig, horse, or dog. I also love reading detective books and trying to figure out the mystery early. Working on dogs and cats (and especially exotic animals), you really have to use all your detective skills: asking the right questions, determine what additional information you need ( physical exam and medical tests), add logic in order to arrive at a diagnosis and treatment plan.
My goal is to get a thorough history , perform a thorough physical exam, and end with a healthy and happy pet with an owner who understands all aspects of their pets health
My mantra is to ALWAYS do the best job that is possible. Always do it right.
Who makes up your family?
Husband Ralph, past director of the Chaffee Zoo
Daughter Lauren, who is now also a veterinarian at our hospital
Son Brian, photo major in college
Cavaliers Finn and Milo
Cats Indy, Junior, and Leo
My pets are my fur babies. They each have their own personalities: Finn has always been a gentle old man. Milo, who I adopted, is hilarious. He is always ready to play. Junior is our " special" cat. Indy was named after Indiana Jones because he was the most adventurous kitten I'd ever seen. My cat Brown has just passed away from lymphoma. Brown was also adopted years ago- the grocery store staff found him behind Save Mart as a sickly kitten in early winter. When I wanted to treat him, I'd ask staff to bring me that brown cat. Soon he became Brown. At Christmas time I took him home because we were going to be closed for two days straight. My husband said, "Well, how long is he going to be here?" I said, "About 18 years."
Dr. Conlan
DVM
Dr. Conlan is a 2003 graduate of the University of California at Davis. He earned his bachelor's degree in animal science from Fresno State University. Prior to college, Dr. Conlan spent four years of service in the United States Army. During his service, he graduated from the Defense Language Institute in Monterey (learning the Czech language) and spent two years in Germany. He shares his home with his wife Kathy, daughter Ashley, twin sons Casey and Parker, and two dogs Shadow a miniature pinscher, and Annie a Chihuahua.
Dr. Warner
DVM
Dr. Warner is more excited about veterinary medicine now than she was in 1986 when she graduated from Michigan State University. Yes, that's right, she is a Midwestern transplant that still cheers for her Spartans and bleeds GREEN. She has worked her way across the country practicing in Michigan, Wisconsin and Minnesota before moving to California in 2000. In addition to her many years in private practice, Dr. Warner taught at the University of Wisconsin Veterinary School and for two years managed a large group of practices in California and Texas. All these experiences have helped Dr. Warner realize that what she loves to do the most is practice small animal medicine, helping pets and their people live longer quality lives. She has also learned that California is a pretty great place to live. She loves to cycle-motor and bike, hike, ski and will spend the rest of her life learning Spanish and the guitar. Her four children include two poochons Lucy and McKinley. Dr. Warner joined our team in March of 2008.
Dr. Page
DVM
Dr. Page grew up in the San Francisco Bay Area and has been practicing veterinary medicine in Fresno County since she graduated from Washington State University College of Veterinary Medicine in 2011. Prior to veterinary school she attended California Polytechnic State University of San Luis Obispo and graduated with a B.S. degree in animal science. Dr. Page enjoys working with all animals from guinea pigs to cattle and everything in between. She is married and has one child. She and her husband also have five dogs - Paige, Jake, Ranger, Muskogee and Tessa.
Dr. Ravinsky
DVM
Dr. Ravinsky was born in the Bay Area of California. She acquired her undergraduate degree in Animal Science and Management from UC Davis. After school, she remained in the Bay Area and gave horseback riding lessons and as a certified trainer, trained horses in three day eventing. After working with an equine veterinarian as a veterinary technician for three and a half years, she decided she wanted to pursue a career as a veterinarian. She graduated from UC Davis in 2014 with a Doctorate in Veterinary Medicine. During school, she found that she enjoyed small animal medicine so she happily accepted a position at Waterhouse Animal Hospital. She enjoys living in Fresno with her two cats, Buster and Charlie.
Dr. Knudsen-Thornton
DVM
Dr. Knudsen-Thornton was born and raised in Fresno. She obtained her undergraduate degree in Biology at DePaul University in Chicago, and attended veterinary school at Colorado State University. During veterinary school she became interested in pain management and physical medicine, so she acquired her certification in veterinary medical acupuncture and is currently working on becoming certified in canine rehabilitation. After veterinary school she decided to return to Fresno to be closer to family. She loves living in the Tower District with her husband and three cats, Groucho, Olimar, and Yukon.
Dr. Thiels
DVM
Dr. Thiels was born and raised in Alexandria, Louisiana. He received his degree in Animal Science from Louisiana Tech University. He graduated with honors from Louisiana State University School of Veterinary Medicine in 2014. After graduation, he completed a Small Animal Rotating Medicine and Surgery Internship at the University of Pennsylvania. His clinical interests include: Cardiology, Dermatology, Emergency Medicine, and Internal Medicine. In his spare time, he enjoys hiking, running, drawing, and playing the guitar.
Dr. Ferretti
DVM
Dr. Ferretti grew up in Madera and has been in the veterinary field since 1976. She was an RVT and managed an emergency clinic in Fresno until 1988. She attended Kansas State University - College of Veterinary Medicine and graduated in 1994. She completed an internship in internal medicine and surgery at the Santa Cruz Veterinary Hospital. In 1995 she began as a staff veterinarian at an emergency clinic in Fresno. In 1997 she began a radiology residency at University of Florida - College of Veterinary Medicine. Upon completion of her residency she was on the faculty at Kansas State Veterinary University - College of Veterinary Medicine. In 2002 she returned to Fresno and began an imaging practice in the San Joaquin Valley. Dr Ferretti travels to veterinary hospitals within the San Joaquin Valley performing ultrasounds, advanced radiologic procedures and interpretation of radiographs. She is a cat person and enjoys fishing, scuba diving and hopes to find time soon to use her pottery wheel and kiln.
Dr. Eid
DVM
Bio coming soon!
Dr. Heather Stopinski
DVM
Graduate of University of Illinois I have always had an affinity and connection to animals sin i was a child. Biology was my favorite subject in school...add the two together and you have "Vet". I try to make every patient visit as stress free as possible for the patient as well as for the pet owner. My goal is to make the pet's life as happy and healthy as possible. My credo is to "Always do your best for those that you take care of and for yourself." I am happily married to my husband Rick we have two boys, Dylan and Eric. We have two dogs, three cats and a Bearded Dragon. Our pets are a big part of our family life.
Dr. Hall
DVM
Dr. Hall is a 2015 graduate from Washington State University College of Veterinary Medicine. She grew up in NW Washington in one of the top 10 rainiest cities in the United States. After graduating from the University of Washington in Seattle, she moved across the state to attend veterinary school. In 2017, her Husband's job relocated them to Fresno, where she is embracing the California sunshine. Dr. Hall has special interests in ophthalmology, internal medicine and preventive care. In her free time, she loves to run with her dogs and go on hikes with her family. Dr. Hall is married and has 1 child. She is very excited to have joined the team at WAH and is looking forward to serving clients in the valley.
Dr. Bradhurst
DVM
I was raised in Fresno, and always knew I wanted to be a veterinarian. During high school and undergrad, I worked at Waterhouse Animal Hospital while raising three Guide Dogs for the Blind - Michael, Edgar, and Robbie. I graduated from Fresno State with a biology degree and veterinary school from Western University of Health Sciences in Southern California. I then completed an emergency and critical care internship at DoveLewis Emergency and Specialty Animal Hospital in Portland, Oregon. I have a special interest in dermatology and emergency medicine. I love being a veterinarian because I can help support the human-animal bond. I am especially appreciative when I can help service and working dogs. My goal is to make your pet feel as stress-free as possible during hospital visits. I love using treats to encourage nervous pets to come out of their shell and gain confidence while in the hospital. My husband Lance and I have two dogs whom our world revolves around - Duce, a yellow lab, and Hank, a shepherd mix. In our spare time, we like to spend time in the mountains, hiking, and kayaking.
Veterinary Specialists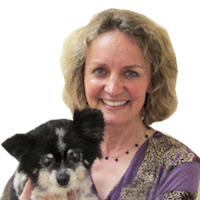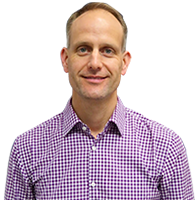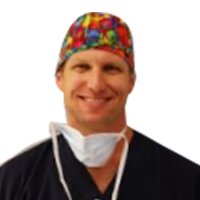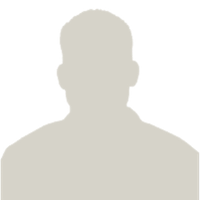 Dr. Siemens
DVM, DACVIM (Cardiology)
Dr. Siemens regularly sees patients in our hospital. She performs cardiac ultrasounds and diagnoses heart disease. She also consults with us on heart related treatment protocols. Dr. Siemens is a Diplomate of the American College of Veterinary Internal Medicine with a specialty in cardiology. She graduated from University of California - Davis Veterinary School in 1992 and became board certified in cardiology in 1996. She has a son, Erik. Her family also includes two cats, Mini Mittens and Floppy McFluff.
Dr. Russell
DACVIM (Cardiology)
Dr. Russell is a board-certified veterinary cardiologist that graduated from the University of Sydney, faculty of Veterinary Science in 1998. He went on to complete a master degree and residency in small animal medicine at Murdoch University, Australia. He then moved to the USA and completed a residency in veterinary cardiology at the University of Pennsylvania. During this time he achieved both fellowship of the Australian and New Zealand College of Veterinary Scientists (ANZCVS), chapter of small animal medicine; and gained diplomate status of the American College of veterinary Internal Medicine (ACVIM), in the specialty of cardiology. Dr. Russell's cardiology expertise includes assessment, diagnosis and advanced treatment of all cardiovascular diseases in animals. His extensive broad training in multiple specialties enables an integrated approach to patient's cardiovascular disease in light of the rest of their body systems. Dr. Russell has performed hundreds of interventional cardiac catheterization and surgical procedures, including pacemaker implantation, pantent ductus arteriosus (PDA) embolization, and balloon valvuloplasty. Dr. Russell aims to provide specialty and compassionate care to animals and helping owners maintain optimal quality of life for their pets.
Dr. Vida
DVM, DACVS (Surgery)
Dr. Vida received his Doctor of Veterinary Medicine degree from the University of California - Davis in 2001. He then completed a rotating small animal medical and surgical internship at the Veterinary Specialty Hospital in San Diego, California. Following his internship, Dr. Vida returned to Davis to complete a residency in small animal surgery (2005) attaining board certification with the American College of Veterinary Surgeons in 2006. He then became a clinical instructor in both orthopedics and surgical oncology at University of California Davis until 2007.
Dr. Walsh
DVM, DACVS (Surgery)
Dr. Walsh visits our hospital regularly. He is a 1994 graduate of Colorado State University's School of Veterinary Medicine. He also has a master's in veterinary science. He completed an internship in small animal surgery and medicine and a surgical residency at the Western College of Veterinary Medicine in Saskatoon, Saskatchewan, Canada. Dr. Walsh joined the faculty at the University of California - Davis where he rotated coverage for all three of the small animal surgical services and ultimately was instrumental in developing and running the small animal surgical oncology service. He is now in private practice and started Veterinary Specialists Group (VSG) which provides both orthopedic and soft tissue surgical service in the Northern California area. Dr. Walsh is board certified with the American College of Veterinary Surgeons and has a particular interest in surgical oncology and reconstructive surgery. He is considered one of the leading authorities on limb spare procedures in dogs with bone tumors.
Practice Limited to Dentistry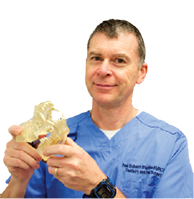 Dr. Hobson
BVetMed, MRCVS (Dentistry)
Dr. Hobson is a 1981 graduate of the Royal Veterinary College in London, UK. He spent 20 years in general small animal practice, owning three hospitals, before increasing interest in dentistry led him to practice exclusively in this area of veterinary dentistry. He has worked exclusively in veterinary dentistry for 15 years. During that time he moved from the UK to Los Angeles and now sees cases both in California and in the UK. He provides a comprehensive service in dentistry, oral and maxillofacial surgery.
His commitments to veterinary dental education include teaching at the Royal Veterinary College as a guest lecturer, presenting at conferences and local meetings and authoring articles for veterinary books, journals and newsletters.
Dental disease is extremely common in pets. It causes immense pain and suffering, but our pets are not good at telling us about it. It is my mission to bring the best in veterinary dentistry to all pets by both providing dental care on a referral basis and by better educating vets in general practice on dental issues.
He has a wife, three adult children and a young child. He also enjoys triathlete competition.
Practice Manager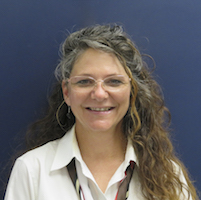 Denise Robertson
Denise Robertson is a Registered Veterinary Technician and holds a Bachelor's degree in business management. Denise has worked in the veterinary profession since 1995. Her time away from the office is spent breeding and riding quarter horses and thoroughbreds with her husband.
Client Service Representatives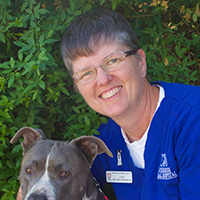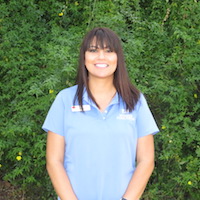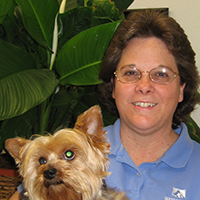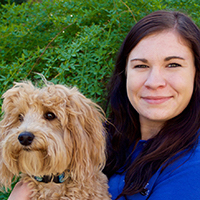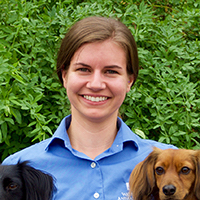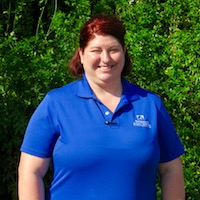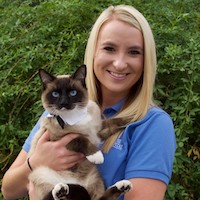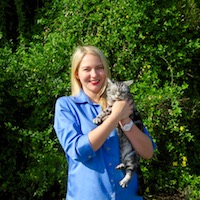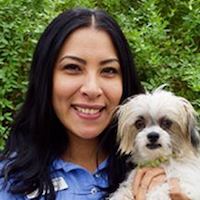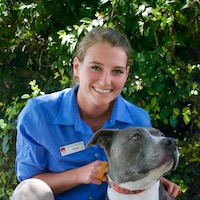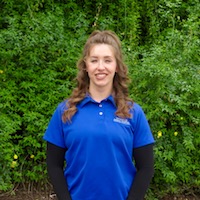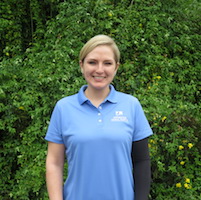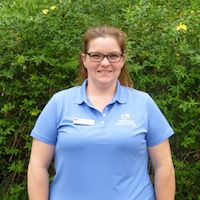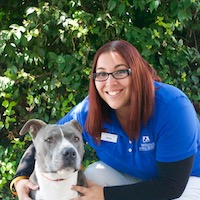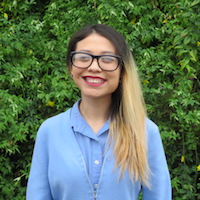 Lynn Danell
Lynn joined our team in September of 2000. She began working in veterinary hospitals in 1978. She received training as an Animal Care Specialist through the U.S. Army at Walter Reed Army Medical Center in Washington D.C. Lynn worked as a veterinary technician for many years before moving in the client service representative role. In her spare time she loves to travel especially to Disneyland. She is married and has a daughter. They share their home with three French bulldogs, a great dane and sheltie, two cats, four parakeets and aquariums. Lynn also does house-sitting/pet-sitting after-hours.
Rebbeca Van Hofwegen
Rebecca has been with Waterhouse Animal Hospital since February 2009. She is part of our outstanding customer service team. Rebecca and her husband are raising three sons, a dog and two cats.
Brenda O'Grady
Brenda joined our staff in 2004. She graduated with an associate degree in animal science from Holyoke Community College, MA. She has experience as a veterinary technician and receptionist since 1982. Brenda lives with her son who is attending Fresno City College and her Yorkie named Brownie.
Hailey Neuman
Hailey is in college nearing completion of the prerequisites for the radiology technician program. She plans to continue her education and is interested in becoming a certified ultrasound technician. She describes herself growing up as the girl to rescue lost, abandoned or sick animals. Currently she has three dogs and one cat.
Marissa Bell
Marissa joined our team in June 2011. Currently she is in the nursing program at Fresno City College. She has two dogs, Weaver and Kramer, and 2 cats, River and Behr. Marissa enjoys reading, running and traveling with her fiancé.
Sarah Stephens
Sarah has been at our hospital since January 5th, 2015. She enjoys spending her free time with her pets and family. She currently has two dogs, India & Teddy, four cats, Vinny, Sir Paws Alot, Callie & Patches, an umbrella cockatoo named Coco, and a box turtle named Francine. In her free time she also enjoys spending time working with cattle and horses.
Lacey Collins
Lacey joined our team in May of 2015. She enjoys spending time in the high country hiking and camping. She has 2 dogs, Gunner and Sadie; 2 cats, Jax and Marley; and, 2 pet cows, Molly and Lucy.
Juliana Kyrklund
Juliana has been with our hospital since June 2015. She currently studies public health at Fresno State and participates in the Fresno Community Orchestra. She shares her home with her two dogs Kona and Prince and her tabby cat named Bowie.
Destiny Sigueiros
Destiny joined our team in May 2015. She enjoys spending time with her husband and son. Her favorite vacation destination is Disneyland. She has two German shepherds, Max and Ruby.
Lizzie Ryan
Lizzie joined our client service team in February of 2016. She has two fur babies, whom she loves, named Charlie and Cyrus. Lizzie is currently studying nursing at Fresno City College. Her hobbies include, spending her summers on Shaver Lake, skiing, and traveling with her boyfriend.
Jessica Cano
Bio coming soon!
Christine Danell
Christine is a Client Service Representative at the hospital. She has three mini-pigs - Bacon Bits, Hamlet, and Salami; two dogs - Pixie and Dante; one cat - Vladimir; and one bird - Sarafina. She also works part-time as a groomer during the week. She enjoys reading, traveling and snuggling with her babies on her time off.
Morgan Elliot
Bio coming soon!
Alyssa Perez
Bio coming soon!
Maggie Torres
Bio coming soon!
Registered Veterinary Technicians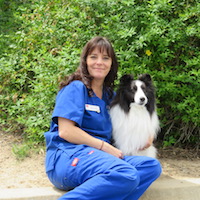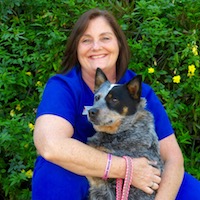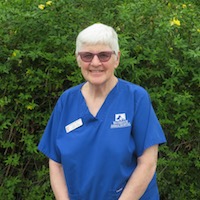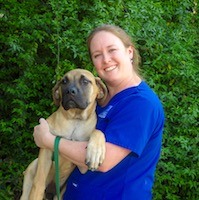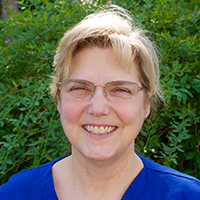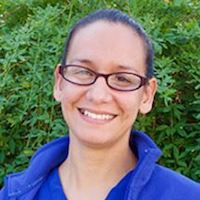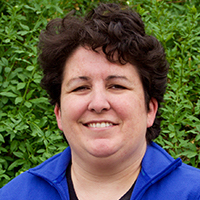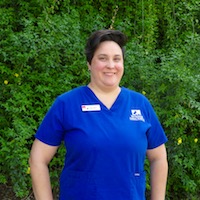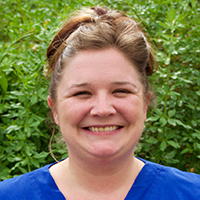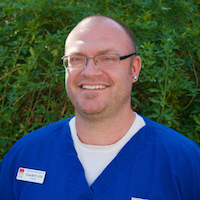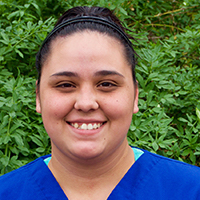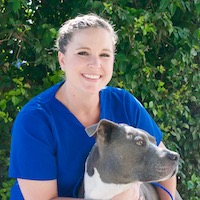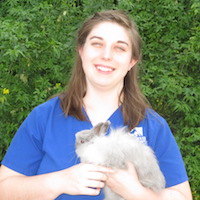 Melissa Strong
RVT
Melissa attended Argosy University in Eagan, Minnesota, graduating in 2003 with an AAS degree in veterinary technology. She became a CVT in 2003 and then an RVT in 2004. Melissa joined our practice in 2010. She is pictured here with Nova, her 6 year old biblack Shetland sheepdog. Melissa also competes in various AKC events including confirmation, agility, rally and herding with her Shelties."
Christine White
RVT
Christine joined our team in November of 2004. She has been a technician since 1995 and registered since 1997. She has extensive experience in veterinary ophthalmology from working in an ophthalmology specialty practice for 6 1/2 years. In her spare time Christine enjoys horseback riding, doing bead work and spending time with her daughter. She and her daughter share their home with four two dogs, Ginger, Libby, Doc and Tara, four cats, Dagwood, Chibi, Motsie, and Bobby. She also has two horses, Miss T. and Pip.
Ginny Rice
RVT
Ginny joined our team in November of 2006. She has been a technician since 1976 and registered since 1979. She has many years of emergency and critical care medicine. In her spare time she studies about cats and does feline behavior counseling.
Amber Struck
RVT, VTS (Dentistry)
Amber joined our team in April of 2004 after graduating from San Joaquin Valley College with an Associate of Science degree. Amber is one of only 29 in the entire country and the third in California to earn the veterinary technician specialty distinction in dentistry. She is thrilled to be able to pursue her life-long dream of caring for animals. In her spare time she enjoys hiking, camping, snow skiing and showing her miniature bull terrier.
Donna Shepard
RVT
Donna joined our team in January 2001. She enjoys veterinary dentistry. She performs dental procedures including: periodontal treatment, dental x-rays, extractions, and assisting Dr. Hobson, with dental surgery. Donna worked at Veterinary Emergency Service for eight years and taught Veterinary Technology at San Joaquin Valley College for seven years. She has had an interest in dentistry for many years and is excited to be able to provide our patients with the highest level of dental care available. The Shepard family includes El Phaba, a terrier mix, and cats Billy, Bubba, and Bobbi. She is married and has a son.
Stephanie Aquino
RVT
Stephanie joined our team in August of 2008. Stephanie was born and raised in East Los Angeles. Stephanie and her husband moved to Fresno in 2007. Stephanie graduated from San Joaquin Valley College with an Associate Degree of Science in veterinary technology. Stephanie enjoys spending time with her husband and five beautiful cats, Precious, Kiss, Mody, Nugget and Coraline.
Jennifer Anaforian
RVT
Jennifer joined our practice in 2014 after completing the RVT program at San Joaquin Valley College. Jennifer is a former high school teacher and a huge Harry Potter fan. She shares her home with her two daughters, dogs Kreacher and Dobby, and one cat.
Amy Meckley
RVT
Amy joined the practice in the fall of 2015. She graduated San Joaquin Valley College in 2013 with an associate of science degree in animal science. Amy spends her free time with her husband, two children, four dogs, 2 cats and a chinchilla. She is pictured here with Toby.
Clancey Gillihan
RVT
Clancy graduated from San Joaquin Valley College in 2013 and started working at our hospital the same year. She achieved her RVT in 2016 and is interested in furthering her knowledge in dentistry. She has two dogs, Titan and Vya.
Chad Heintz-Nunez
RVT, VTS (Dentistry)
Chad joined our team in October of 2007. He grew up on a dairy farm in Wisconsin. He earned an Associate of Science Degree from Western Career College in 2003. He became a registered veterinary technician in 2008. He completed his veterinary technician specialty in dentistry in June 2014 and was the only male to receive this specialty in California. Chad and his partner have a small hobby farm in the Fresno foothills with too many animals to mention.
Jenna Criado
RVT
Jenna joined our team in late April of 2015. She is currently attending San Joaquin Valley College. In her spare time, she does photography work and spends time with her family and four dogs.
Doreen Bishop
RVT
Doreen began working at our hospital in June 2015. Doreen graduated from San Joaquin Valley College in October 2015. She enjoys assisting with physical therapy patients. In her spare time she likes to do crafts.
Ali Dallas
RVT
Bio coming soon!
Chelsea Hilton
RVT
Bio coming soon!
Veterinary Assistants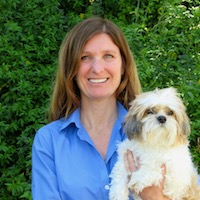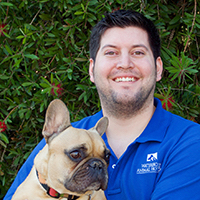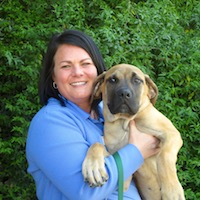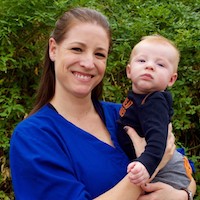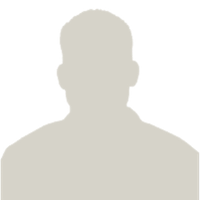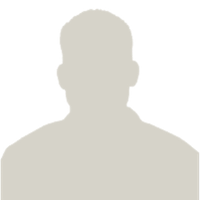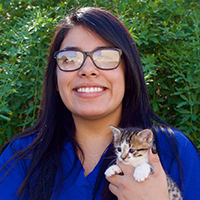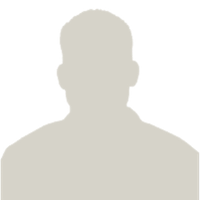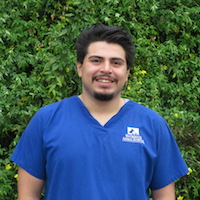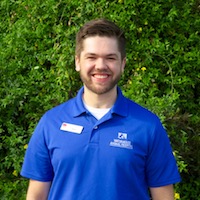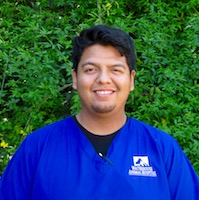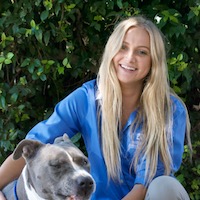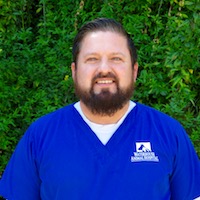 Aimee Sidles
Aimee joined our team in January 2010. She has worked in the veterinary field since 2004. Aimee has a bachelor of science degree in electrical engineering from Kansas State University. She has 2 dogs Little Lulu and Jules. Aimee is married and has 2 children. She enjoys skiing, wake boarding and travel.
Andrew Biehler
Andrew joined our staff in 2006. He graduated with a BA in music, but is now attending Fresno City College and Fresno State to complete prerequisites to attend veterinary school.
Natalie Lehr
Natalie joined our team in March of 2007. She hopes to someday go back to school and be in the human medical field. In her spare time she loves to play soccer and just hang out with friends. Natalie shares her home with five dogs and one cat.
Lauryl Sater
Lauryl joined our team in 2013. She graduated with a bachelor's degree in animal science from California State University Chino. Laurel enjoys running with her two dogs Jade and Dottie, and relaxing at home with her husband, son Dylan, and two cats, Steve and Toni. Lauryl has worked in the veterinary field for 5 years and hopes to become a registered veterinary technician in the near future.
Yvette Zavala
Yvette joined our team in august 2014. She has an associate of science degree from San Joaquin Valley College. She enjoys spending time with her family in Disneyland.
Vienae Alejandrez
Vienae Alejandrez completed the veterinary technician program at SJVC shortly after starting at our hospital in 2013. She is hoping to pass her RVT national exam this winter so that she may continue on to dentistry and radiology specialties. Vienae loves kittens and considers herself a pug enthusiast. She has an 11 month old black pug named Stanley Hudson and a 9 year old rescue fawn color pug named Lucy.
Erica Jaime
Erica joined our team in May 2014. She graduated from San Joaquin Valley College in 2014 with an associate degree of science in veterinary technology. Erica is one of our surgery technicians. She loves spending time with her family and dog named Georgia.
Reychael Molina
Reychael joined our staff in May 2015. She graduated from the veterinary technician program at San Joaquin Valley College in January 2015. She plans on registering in the near future to complete her RVT. She is a mom of two and loves playing with them when she's not working. She has 2 rescue pets, a cat named Baloo and a dog named Carlisle.
Aaron Avila
Aaron graduated from San Joaquin Valley College with an A.A. in veterinary technology. He has 4 pets; 3 dogs and a cat. He is studying to take his state boards to become an RVT.
Tyler Combs
Bio coming soon!
Cris Gonzales
Bio coming soon!
Hali Kemp
Bio coming soon!
Jeremy Logan
Bio coming soon!
Hospital Attendants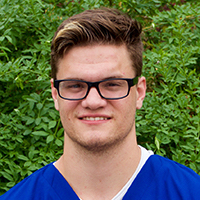 Jeremy Dawson
Bio coming soon!